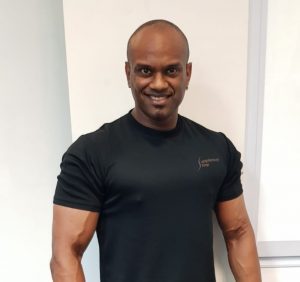 Gary Aviet Charles
A-TEAM - PERSONAL FITNESS TRAINER
Gary comes with 15 years of experience in fitness, training both adults and teens. His focus is to educate the main public and his clients, on the importance of health and fitness. He truly believe fitness training is a good way to gain esteem and reduce stress, which produces a feel-good factor when clients experience improvements, further boosting confidence. Gary gets a sense of fulfilment when he see his clients achieve their specific goals and fitness gains. His word of wisdom is " To put your heart and soul into anything that you do, small or big, easy or difficult, and bearing that attitude will ensure achievements of greater things.
In his line of work, he mostly enjoyed the connection and communication with his clients. To him it is important that he resonate constantly with his clients as it enables him to understand them more and to build long-lasting friendships. Gary specialises in weight lost, muscle building, strength and conditioning. Like his own clients, he has his own aspirations, and that is to be the next Champion Bodybuilder. Moving forward he would wish to motivate and guide those who have similar dreams as well. Gary has a lot of feelings towards the youths and wish to guide and motivate them, which is why he volunteered this time to the training training the troubled youth at the Community Rehab Centre.
This multi faceted trainer was also into martial arts as well, did MuayThai kick boxing for 6 years, and had his first victory in the novice championship. However, his extreme passion is still in bodybuilding.
Gary believes in education and he continues to upgrade himself so as to provide better training to his clients.
Gary is the perfect trainer for you if you are serious about your training, and really want to see resulted in your training. He is very strict with the exercise forms and he knows this will help his client go further and faster in achieving their fitness goals.
His qualifications includes:
ISSA America- personal trainer
Central YMCA fitness trainer cardiovascular and resistance level 2
Holistic massage therapy diploma (ITEC London)
Values and principles of sport (Singapore institute of sports)
Outdoor sports and recreation level2 (Australia)
Singapore sports council BEC/ FIC fitness trainer certification